J J Jenkins inc.
J J Jenkins, Inc. extrusion systems cover a wide range of production services for the industries: Slit Tape Extrusion Systems, Monofilament Extrusion Systems, Strapping Extrusion Systems, Multifilament Fiber Extrusion Systems, Medical Filament Extrusion and Processing Systems and Research and Pilot Extrusion Systems.
EXTRUDERS
Available in a range of sizes up to 8 inches in diameter. All are equipped with bi-metallic lined barrels, high capacity thrust bearings, and high capacity gear boxes.
Heating and cooling systems are available in many combinations assuring the best processing conditions to fit the customer's application. Control system options from discrete simple to operate and maintain, up to the most sophisticated process control systems, utilizing state-of-the-art PC controls.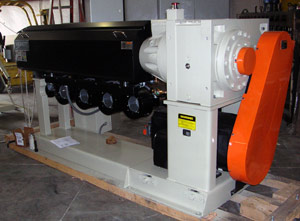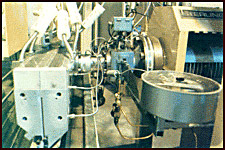 FILM DIES
Film Dies are precision machined and manufactured from high quality steel. Multiple-zone heating and flexible-lip adjustment make operation simple.
Dies are machined to accept internal cartridge heaters that are divided into separately controlled heat zones.
Options include deckles, profiled lips, automatic lip adjustment from thickness gage signal, and restrictor bar designs.
POLYMER METERING PUMPS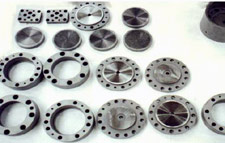 Gear Pumps can be added, if   necessary, down-stream of the   Extruder to allow for linear output   based on line speeds. These pumps also provide constant flow to the die, which eliminates variations caused by screen filter build-up or other pressure changes within the Extruder. 
Available for extruders from fractional up to 8 inches.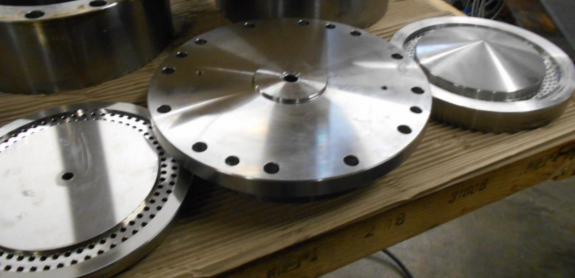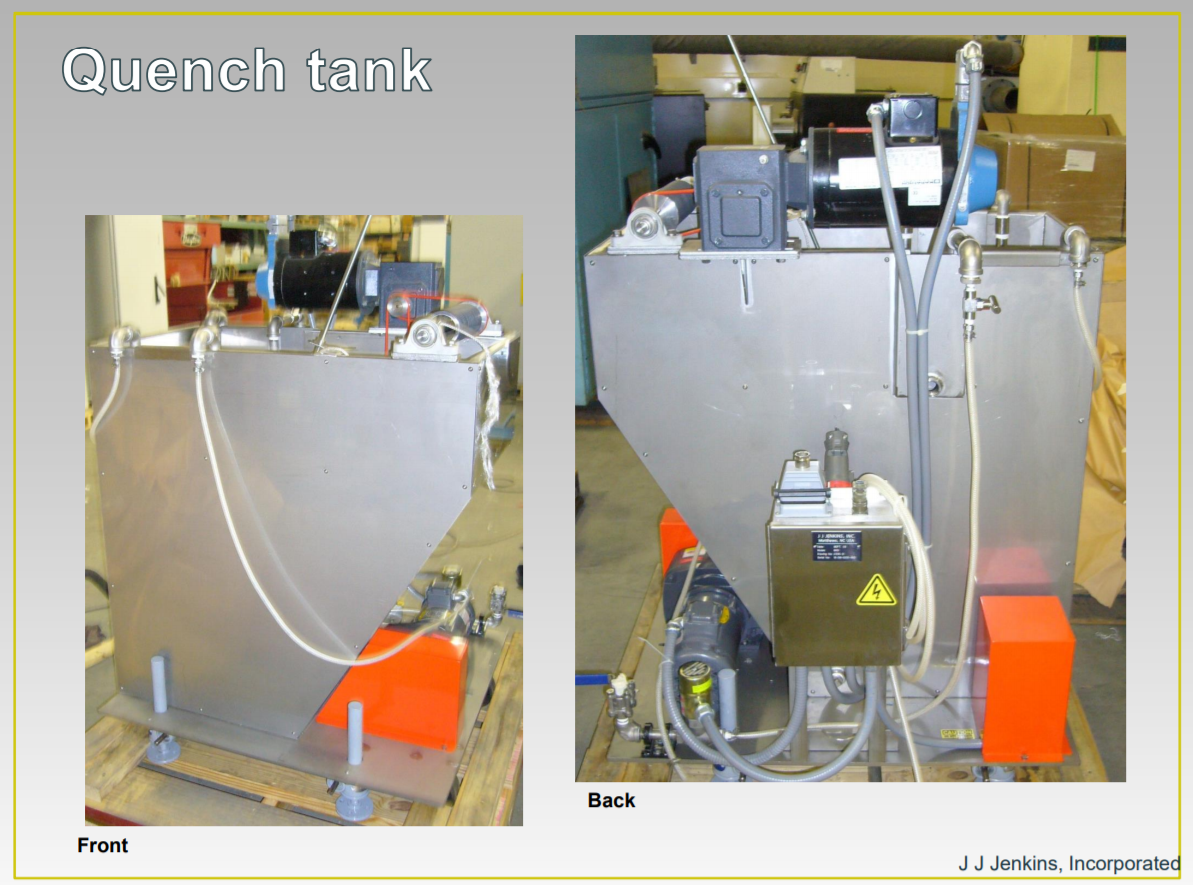 WATER QUENCH TANKS
Manufactured from non-corrosive materials, in a heavy structural frame, J J Jenkins, Incorporated has designed-in features to insure stable, turbulence-free operation.
A combination of 300 Series stainless steel and brass is used for all wetted components. A heavy duty, painted framework supports all components rigidly to insure that vibrations are not transmitted into the Quench water. Full-width water distribution and over-flows placed at the hottest areas of the tank allows for more efficient use of water and also a minimum of temperature variation.
All tanks feature V-groove casters and gear-driven floor jacks to locate the tank. 
Quench Tanks are available in widths up to 96 inches and options include motorized vertical lift, motorized horizontal movement, heating, cooling, or closed loop systems.
J J Jenkins Inc. Info.
P.O. Box 1949 
Matthews, NC 28106
Manufacturing Plant: 
3380 Smith Farm Road 
Stallings, NC 28105
Hours
Mon.-Thurs: 8am - 5pm
Friday 8am - Noon EST.
S-S: Closed
Call / Fax Us
Tel: (704) 821-6648 
Fax: (704) 821-5112