Hot Air Oven
J J Jenkins, Incorporated has developed the industry's most versatile and efficient operating Hot-Air Oven available. Realizing that reliability, efficiency, and safety were foremost to the customer, the J J Jenkins, Incorporated oven was designed with that in mind
STEEL FRAME
Beginning with a heavy steel frame capable of rigidly supporting the plenums, an air distribution system in the plenums was designed that gives high velocity hot-air against the filament for the full length of the oven, not for only a part of the length like in many ovens. Adjustable width air jets and variable speed fan allow the maximum possible process control.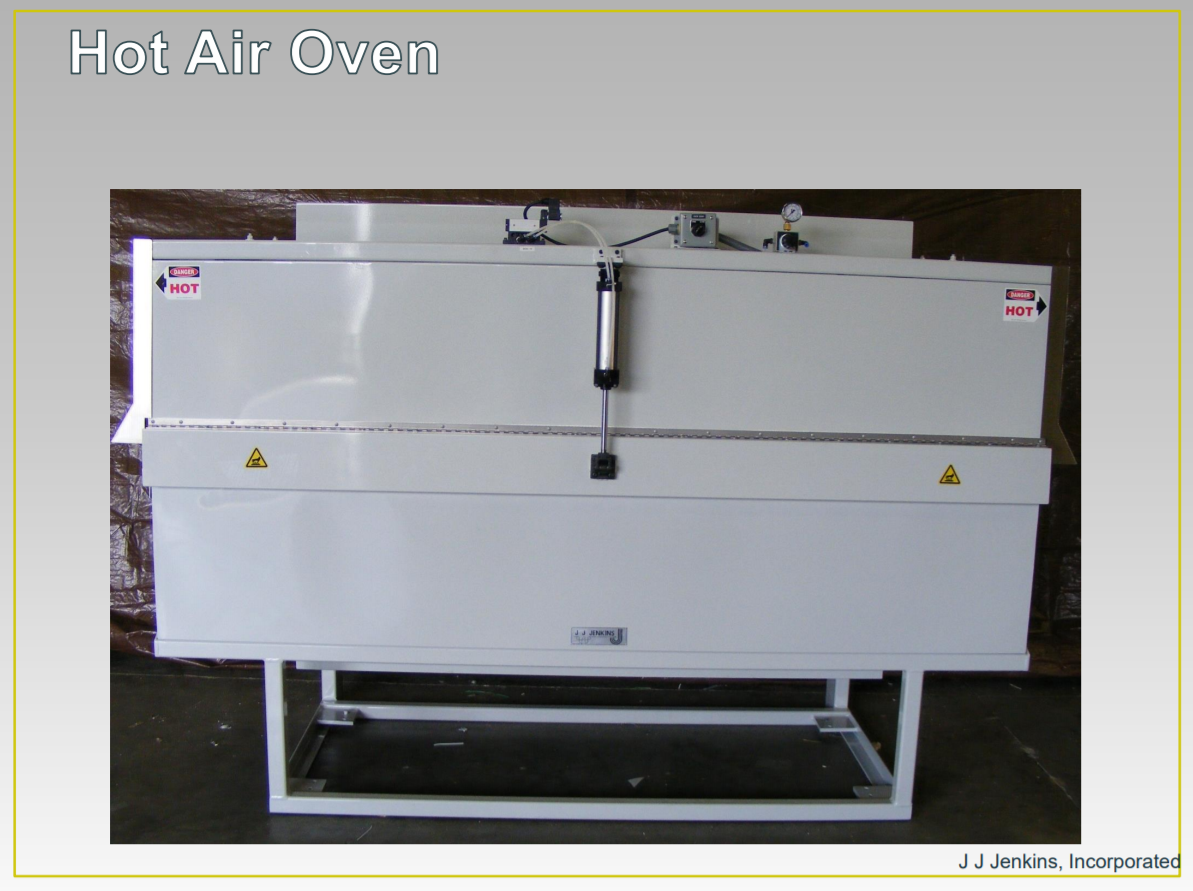 Our multi pass oven is our latest success story.  It is a smaller footprint to get more fiber residence time in less space.
Available in widths of 16-96 inches and lengths of 8 to 15 feet.
Each of the two plenums contains its own easily accessible low-watt density electric heater, variable speed blower, over-temperature safety switch, and control thermocouple. These result in rapid response and extremely efficient heating of filaments in all areas of the oven.
Operator access by pneumatically operated door that can be opened from either end make this oven easy to operate.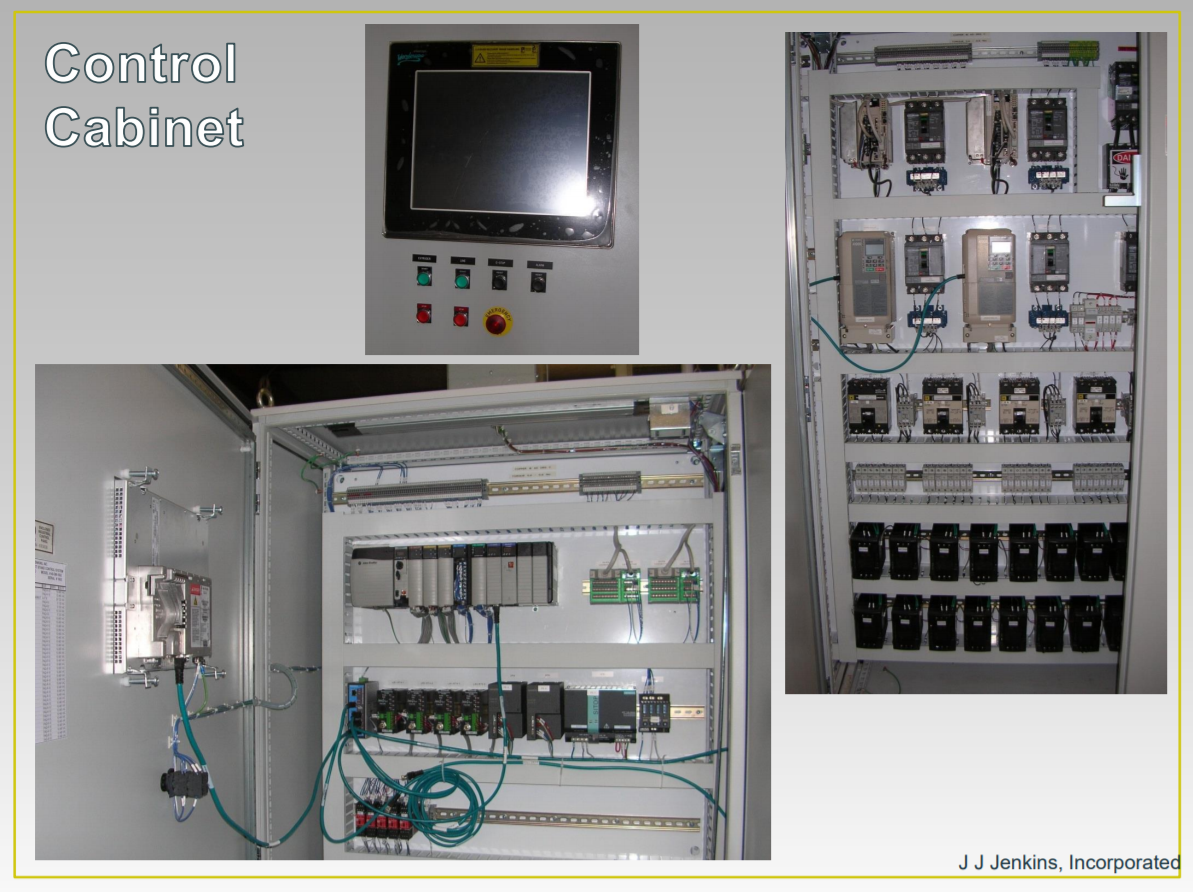 J J Jenkins Inc. Info.
P.O. Box 1949 
Matthews, NC 28106
Manufacturing Plant: 
3380 Smith Farm Road 
Stallings, NC 28105
Hours
Mon.-Thurs: 8am - 5pm
Friday 8am - Noon EST.
S-S: Closed
Call / Fax Us
Tel: (704) 821-6648 
Fax: (704) 821-5112