J J Jenkins inc.
J J Jenkins, Inc. has set the standards for systems for high production, and dependable service for production of slit tapes.
Slit Tape
Designed For You.
With all equipment from J J Jenkins, Inc., it is designed and built in partnership with our customers to insure that the system is exactly what is needed. Capacities are available in excess of 2,000 Pounds/Hour.
If you are in one of these industries, it may pay for you to talk with your J J Jenkins, Inc. representative!
Primary Carpet Backing, Secondary Carpet Backing
Woven bags, Woven Bulk Containers, Coated Fabrics
Woven Geotextiles, Synthetic Grass Carpets
Monofilament
Extrusion Systems
J J Jenkins, Inc. is the leading USA supplier of High Technology Monofilament Extrusion Systems. Each Monofilament Extrusion System is designed and built to serve the specific requirements of each customer.
Capacities from 5 Pounds/Hour up to 1600 Pounds/Hour are designed and built in close cooperation with our customers. Included are systems for production of highly critical filament specifications for the medical industry, the demand for high production of filaments for the sports, filter, and geotextile industries, and the requirement for dependability in the safety related industries.
From brush bristles to grass trimmer line, a partnership with J J Jenkins, Inc. may be for you!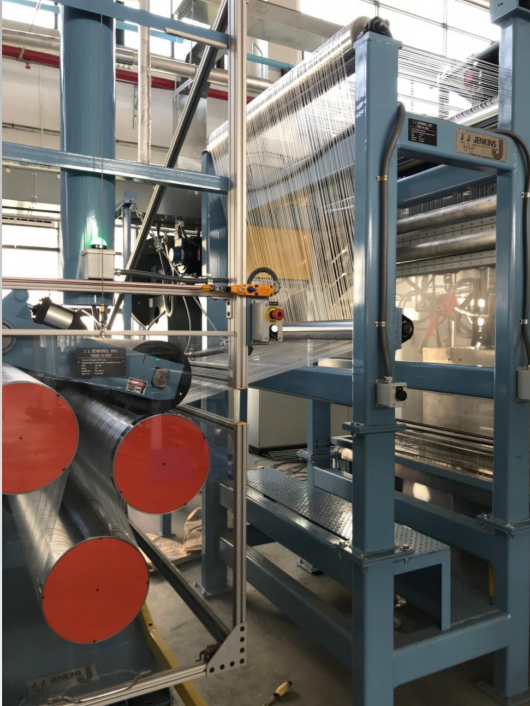 Multifilament
Extrusion Systems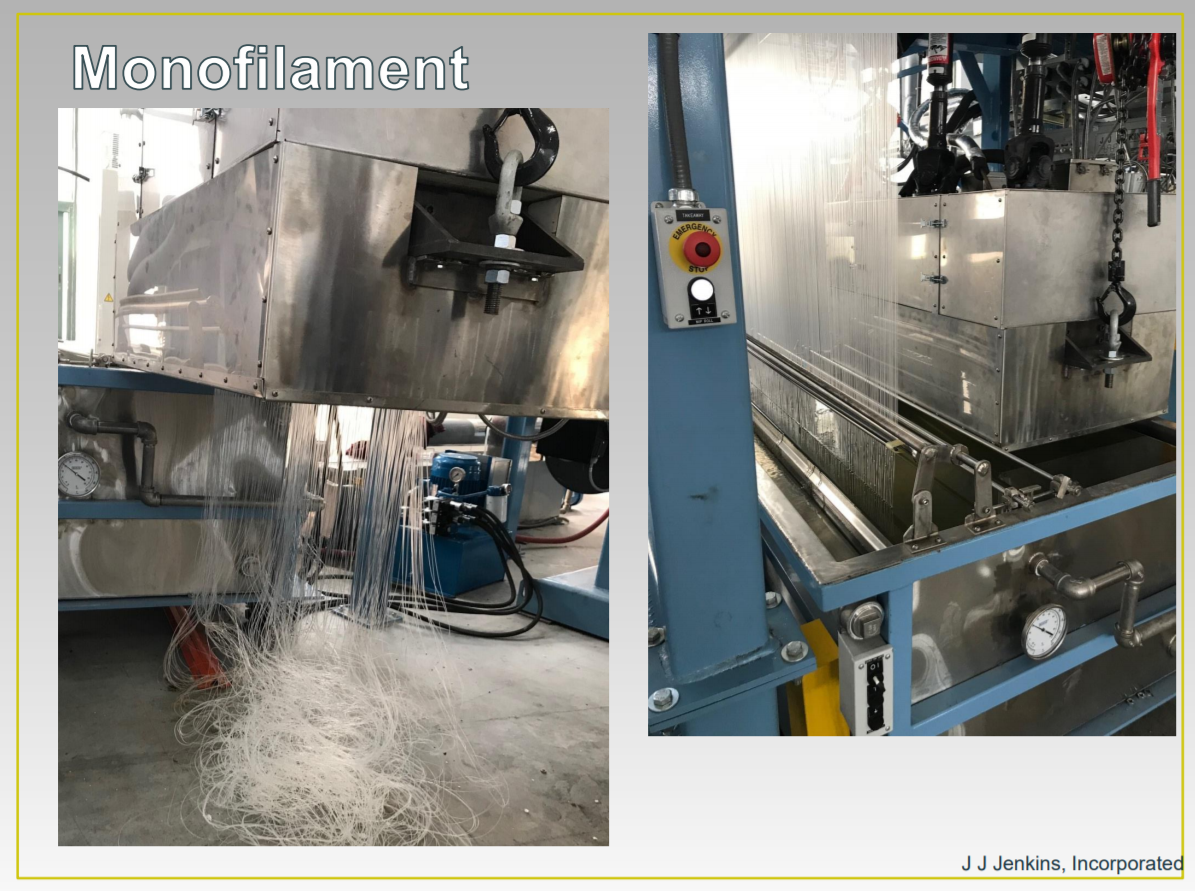 J J Jenkins Inc. Info.
P.O. Box 1949 
Matthews, NC 28106
Manufacturing Plant: 
3380 Smith Farm Road 
Stallings, NC 28105
Hours
Mon.-Thurs: 8am - 5pm
Friday 8am - Noon EST.
S-S: Closed
Call / Fax Us
Tel: (704) 821-6648 
Fax: (704) 821-5112